GurlGoneWild
GGW
Admin
MY EXPERIENCE
R2Games Started on Apollo
Made it to caesar in a timely fashion.
B26
Stayed in the top the entire server. this is when ranked 6th overall.
Still on X9 as a caesar and ranked 24th overall on a MERGED server.
I started B41 to see if I still had it. Stayed in the top there also.
I didnt have time so Quit at 9th place.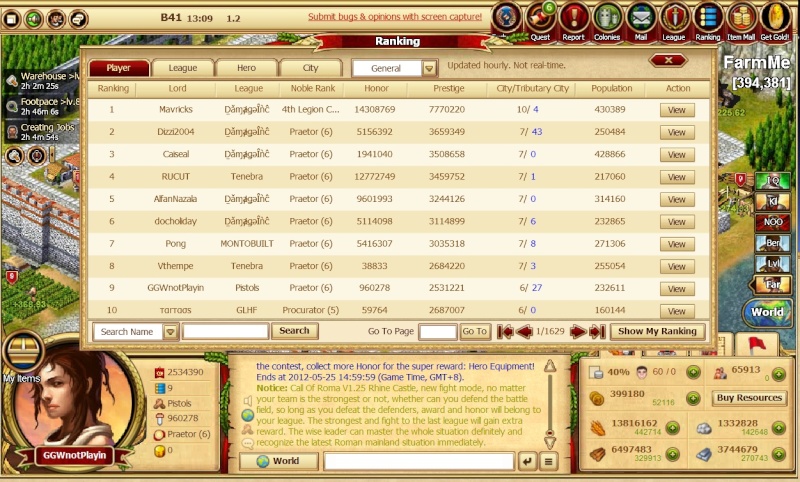 Last edited by GGW on Sat May 19, 2012 3:30 am; edited 2 times in total
Permissions in this forum:
You cannot reply to topics in this forum